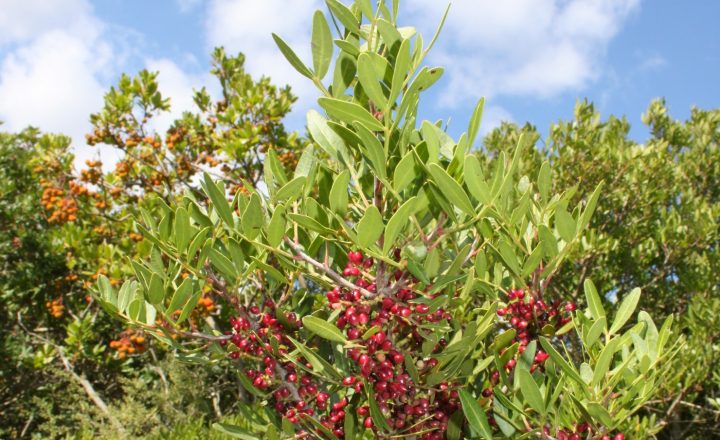 A bright weather and a blue sky are the ideal feature for an invigorating walk in one of many sheep tracks in the Salento countryside, to make oneself caressed by a north wind that cleans the sky from the mist
My favourite way starts from the Chapel of St. Nicetas next to the cemetery of Melendugno , the locality takes the name "Mercurieddrhu"( the same name of the farm) and continues in the direction of Acaya . These are the remains of one of the most old road of the Salento, this way connected Roca with Acaya and Lecce.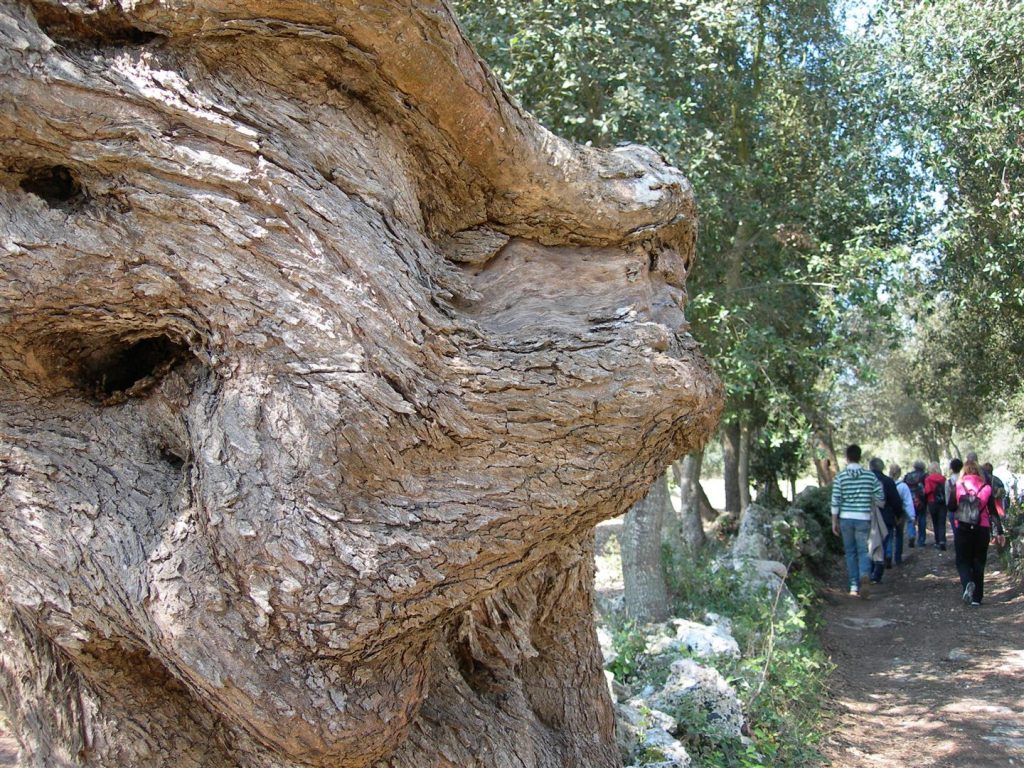 Walking beside small silver green forests of olive trees by the twisted shapes, you can be seen farmers who, from the beginning of November are intent in the olive harvest, most of the local cultivars (Ogliarola, Cellina) have the petiole very tough so you can not easily collect shaking the trees, as in other areas of Puglia, but you have to pick them up after they have fallen to the ground or on the plastic sheeting.
When I was a child, the olives are harvested by hand, one by one, in baskets of woven rattan, hard work and patient … I got tired when I took refuge on the highest branches of the trees from which riuscevo to see the sea
Sometimes the paths are bordered with green Quercus Ilex, towering oaks that leave finally drop their acorns and at the foot of which are tasty mushrooms.
If you're lucky you'll also find ruscioli, a type of strawberry, red berries taste sweet and grainy, very often in bushes that grow along with other essences of the Mediterranean as the myrtle and lentisco.
For a short break, you can do as the farmers, they prepare the tasty bread puccia , open on one side and dug to remove all crumbs and filled with wild selvatic chicory cooked in their own water and seasoned only with a little olive oil, a beautiful yellow deep and mature. Only products at zero kilometers of course, the bread was produced at home, the oil was obtained from their olives and wild chicory gathered in the countryside.
Often these frugal meals were consumed within the grey stone buildings, the furnieddhrhi, you can admire all shapes and sizes and can be still an occasional shelter if you are caught in a sudden shower or for a bit of fresh during the hot summer days.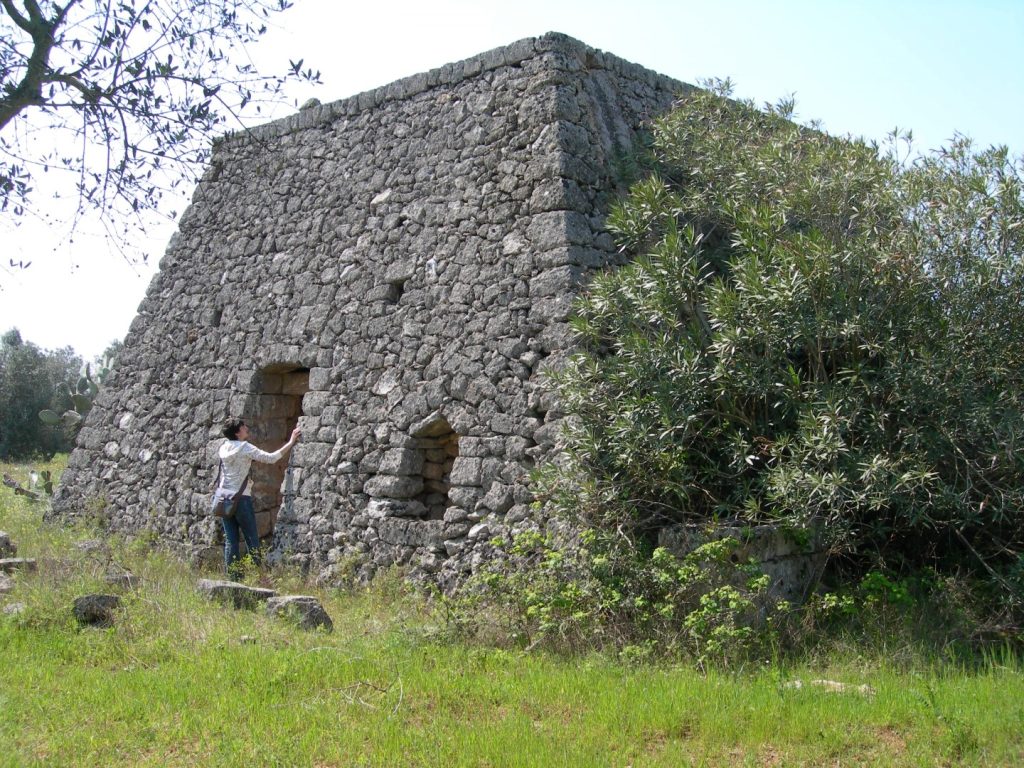 Accompany your meal with a good new red wine. These days he is welcome on all tables of Salento, in fact in St. Martin's Day, November 11, the occasion is good to celebrate with different roasts chestnuts and accompanied by a good novel negromaro.
Good walk to everybody!