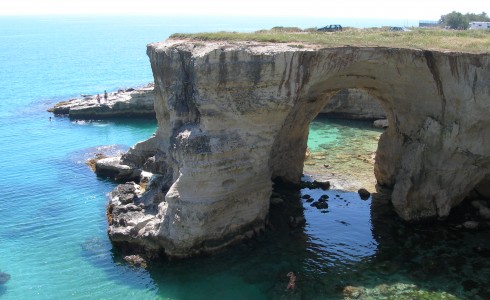 Cliffs of Salento: 3 itineraries adventurous
The bay of Torre dell'Orso is one of the most beautiful beaches of the Salento, but in July and August which are difficult to see as in this photo.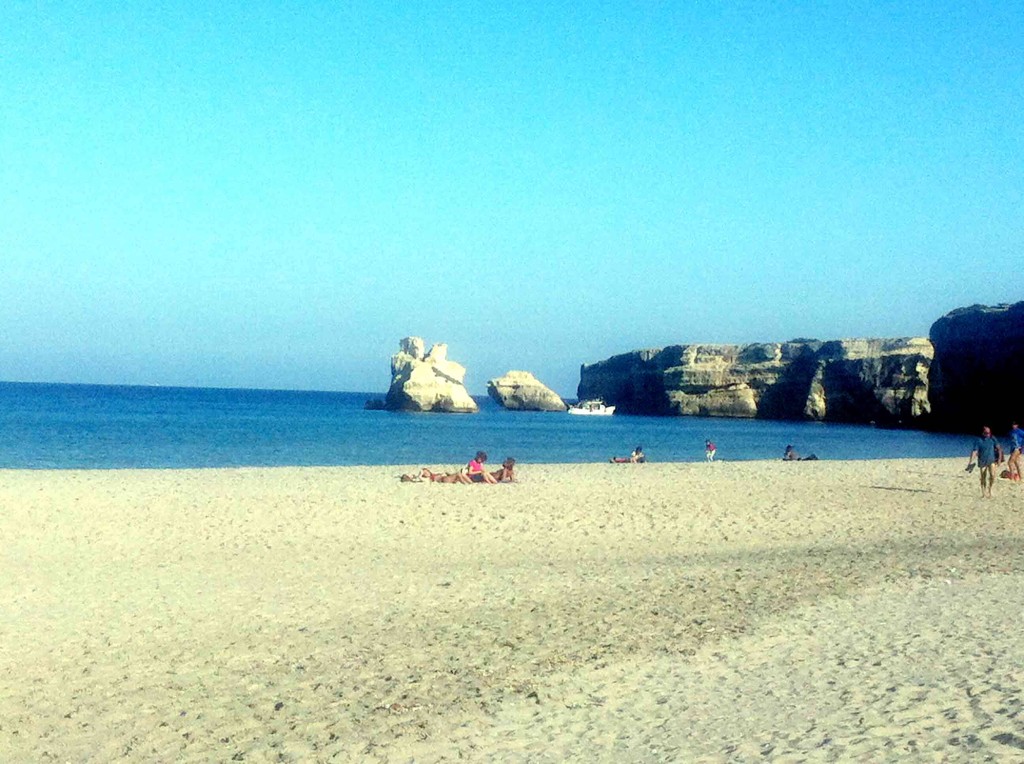 For those who love a touch of adventure and explore places that are not reached by mass tourism, I council you three beautiful cliffs of Salento.
1. The cliffs of Torre dell'Orso
Immediately after the pinewood of Torre dell'Orso proceeding toward Otranto, take a small narrow street on the left, degraded but with a little bit of patience and attention you will arrive on the rim, the last section must be done on foot.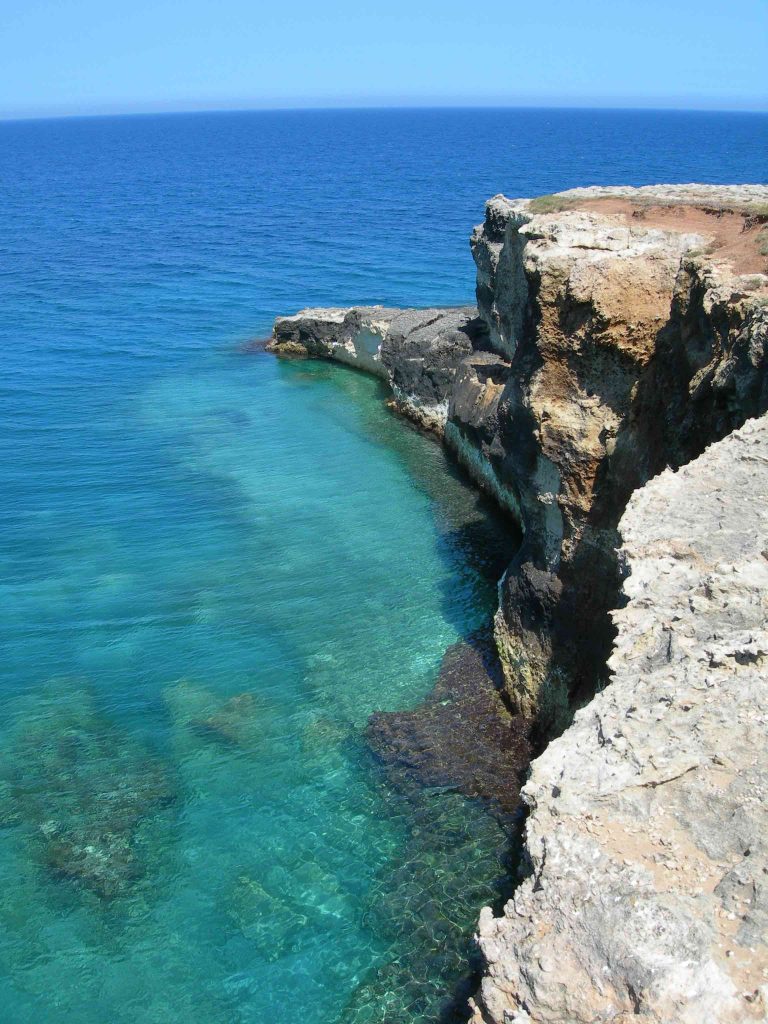 A ramp carved in the rock leads to a low cliff, the Canniceddhre, shortly before instead, just on the tip more in the east said Mataricu
you can admire a stunning view on the two stack said 'The two sister".
During the winter they were often the location of afternoons integers passed to fish and chatter, to breathe a deep smell of salt and sea
The seabed near the cliffs are beautiful, suitable for anyone who wants to do snorkeling or diving, or simply take a bath with very little other people
This stretch of coast is little known and frequented because it is not easy to reach, small stairs carved into the rock allow the access to the sea.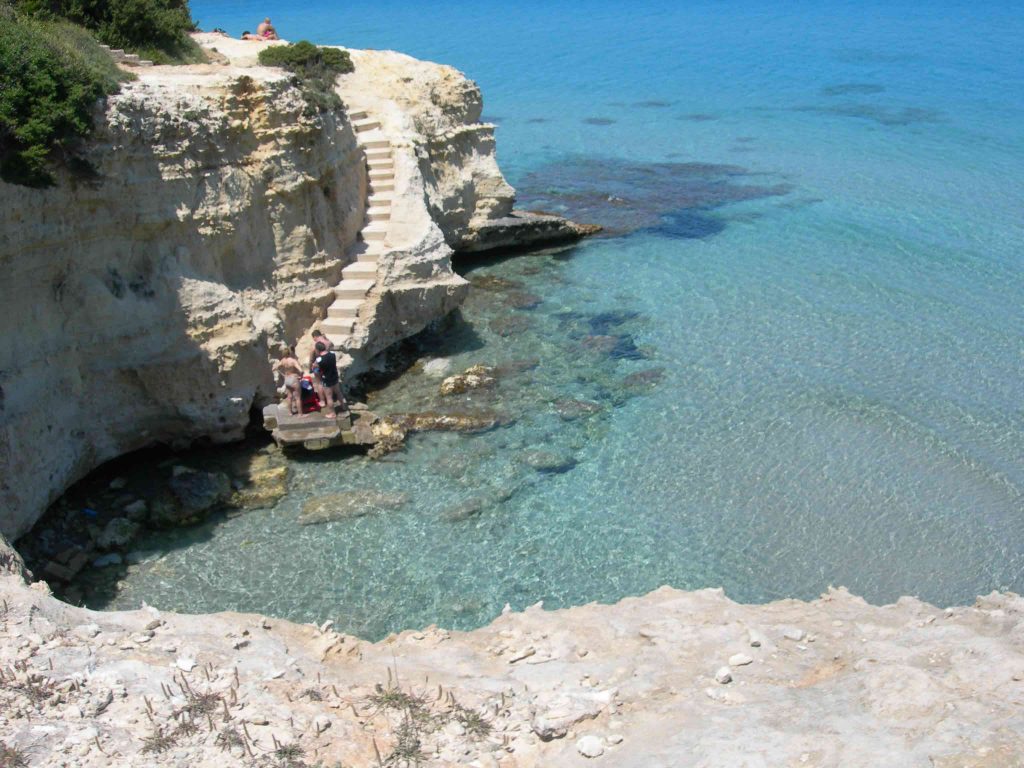 2. The fantastic cliffs of Torre Sant'Andrea
Another place very evocative are the cliffs of Torre Sant'Andrea, 5 km south of Torre dell'Orso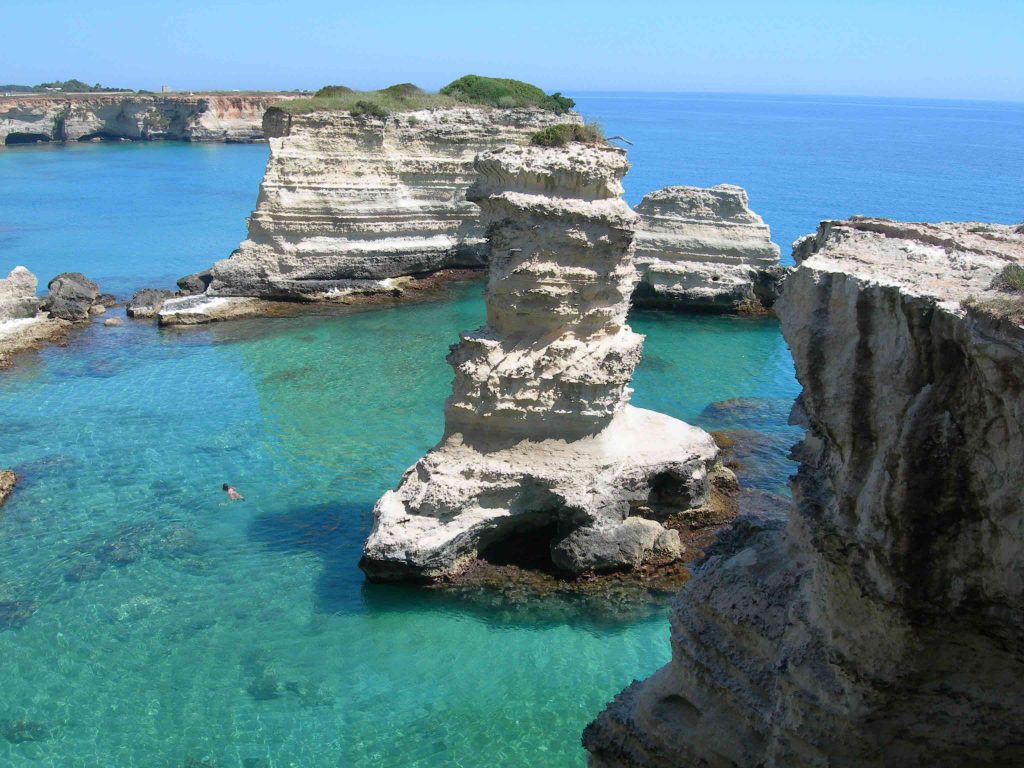 Transparent waters varying in color from green to blue, will give you the right welcome reprieve from the summer heat.
Spectacular views will enchant you with caves, arches and stacks of all the forms that emerge majestic from the sea.
3. The Poetry's Cave in Roca Vecchia
Finally, a dive in the cave of the poetry in Roca Vecchia. In ancient times it has been a sacred place where propitiated rites of good omen, the name derives from the ancient greek 'posia' and indicates that there was a source of fresh water.
The cave has collapsed to become, today, a beautiful natural pool with clear sea water.
You can reach it easily from the Residence Oasi Salento, traveling along a rural road, on foot or by bike, which skirts the restaurant bakeca incontri roma uomo so as to arrive at the coast near the small Church of Madonna of Roca.
https://www.oasivacanze.it/incontri-bacheka-lecceprima-cronaca/